About Kate McCavitt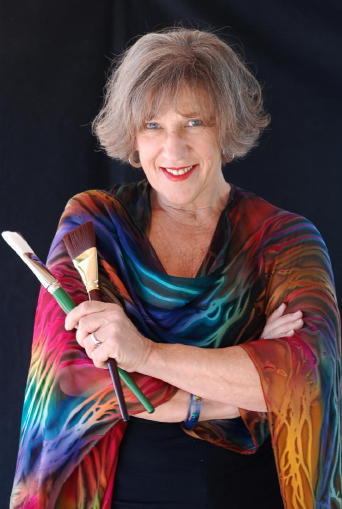 Kate McCavitt is an Asian informed Mixed Media Abstract Painter. In her earlier work, East met West in the fusion of contemporary experimental water media and ancient Asian brush work influences. Kate still creates her original art "Between Two Worlds". She moves between abstraction and realism, regional place-influenced works and flights of fancy sourced strictly from her "what if?" curiosity. Although Yin & Yang are not technically considered one of the key principles of art, she knows they include each and every one.
Trained as a Sumie artist, often called "Chinese Brush", and self-taught in other mixed media genres, Kate lavishes all of her color-rich, surface-detailed, touchably-textured paintings with the subtleties of Asian tradition and a discipline of "no shortcuts". Rich wash layers of transparent fluid acrylics build color and the isolation coats of gloss varnishes capture between them both the random events of experimental techniques, and iconic symbols from Zen circles and representational foil spheres hand embossed by the artist, to majestic mountains, deep reflective lakes and gold-leafed aspen and ancient Druidic oak trees. Her signature use of metallic gessos for outlining surface details, creates a cloisonné effect, informed by ancient techniques for compartmentalized (
cloisons
in French) enamel on metals.
Kate McCavitt, a native of New York, lives next to a wildlife conservation corridor in Oceanside, California with the love of her life, grandchildren nearby, a resident hummingbird family, and bunnies, egrets, coyotes, bats, crows and hawks. Her studio is in her home and her home is her Catharsis Gallery for showing her work in a beautiful setting. Her work is in private and corporate collections around the world. She finds joy in the Artist's Way, in writing and creating art journals, in being a grandmother, in long walks, scuba diving, teaching art and inspiring others. She tries to live by Martha Graham's advice, "You have to keep open and aware directly to the urges that motivate you."
Artist's Statement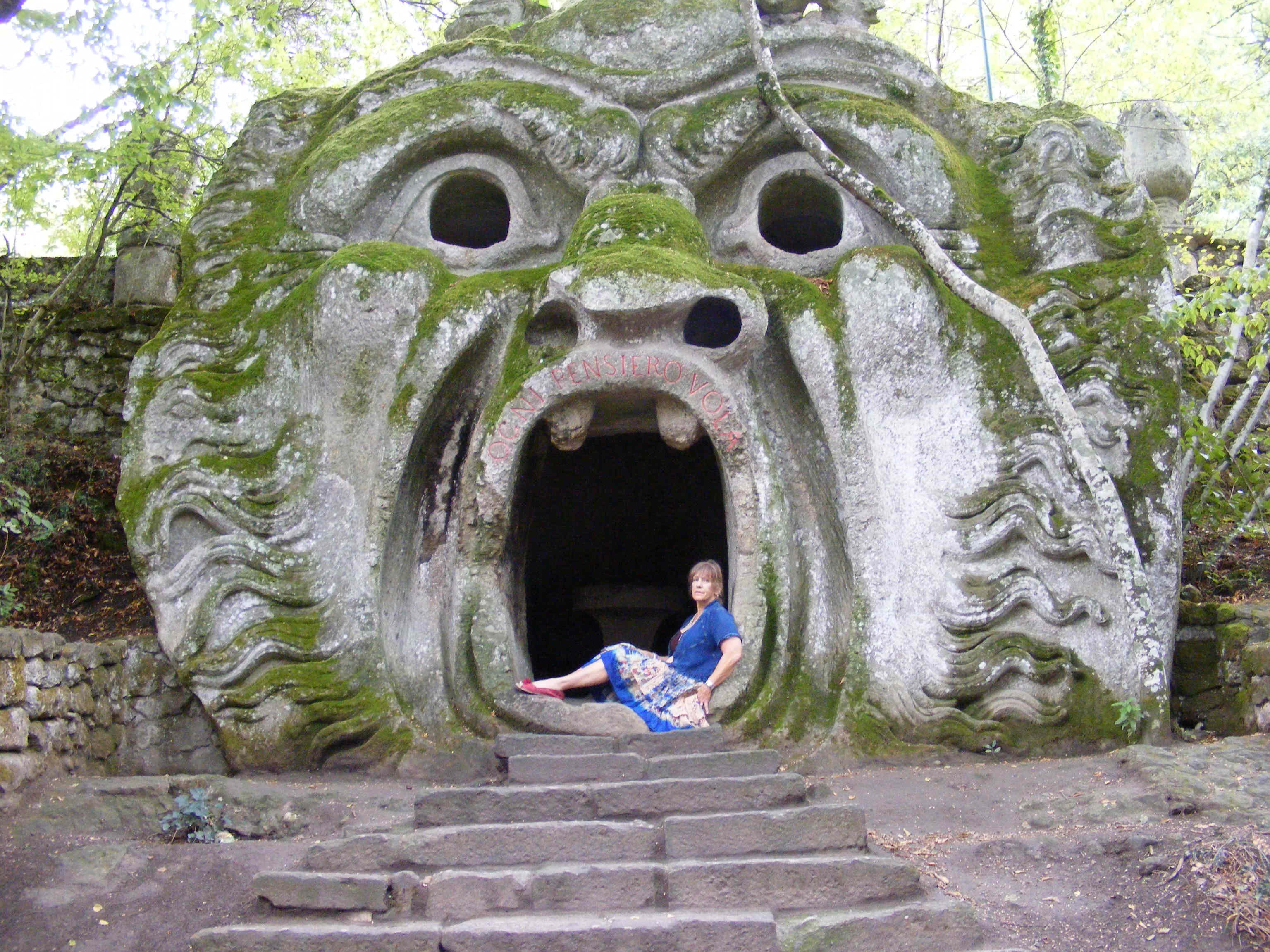 Up until age 40, all my art was practical. Today I look at the delicate crochet work my grandmother did, and I see exquisite art and pattern. I want to use it as a stencil for powdered gold against rich purple. Maybe this IS where my inspiration came from to do embossed foil spheres. All of my art is born of this attention and awareness that everything in the world is immediately available for me to witness and that allows me to find the extraordinary. My inspiration is the infinite and the infinitesimal and mostly the Ordinary. How lucky we are to know they are all one and the same.
Symbol Hunting is an avocation for me, found in life's small synchronicities. Standing inside the centuries old ritual tomb at Newgrange in the Boyne Valley of Ireland, the spirals carved thousands of years ago in the standing stones, become embedded within me. I can't help it, it just happens and they will inevitably show up in some painting. Diving at 60 feet, floating effortlessly just a foot above iridescent purple tube sponges where neon orange cleaner shrimp and glowing yellow wrasse play around the openings, using only my breath to change my depth, I find my mind expands. It will manifest in my next artwork. Stunning sunsets, sleeping children, light through cobalt or ruby glass, a lover's laugh or shoulder muscle, sea horses, colored sand patterns on a deserted beach all become part of my interior visual library and Iconography. I am very blessed.
Exhibitions
SOLO
* New York International Art Expo, NY, NY
* Las Vegas International; Art Expo, Las Vegas, NV
* E S Lawrence Gallery, Aspen, Colorado
* San Diego Expressive Arts Institute, San Diego, CA
* Art & Frame Gallery, Coronado, CA
* Marchetti Fine Arts, Solana Beach, CA
* Mariposa Gallery, St. George, UT
* Wonderful World Art Gallery, Culver City, CA
* Midtown Artery, Greenville, SC
* Vertical Peaks Gallery, Jackson Hole, WY
* Hamilton Gallery, Ft. Lauderdale, FL

GROUP
* The Art Source, Dubai, UAE
* Art Palm Beach 2013
* Cove Gallery, Laguna Beach, CA
* The Art Institute of California, San Diego, CA
* Village Gallery, LaJolla, CA
* The Oceanside Museum of Art Artist Alliance, Oceanside, CA.
* San Diego Art Institute Museum of the Living Artist in San Diego, CA,
and numerous juried art shows.

"Kate's work is like Eyvind Earle on Steroids, only fresher"
Robert Wyland